Who Are We
WindyPods, part of the Guttercrest Group, is a leading manufacturer of high quality aluminium window pods and reveals, used in both major construction projects and smaller commercial and residential developments. With over 30 years experience in the manufacture of aluminium window pods, WindyPods has an established reputation for product performance, quality and reliability.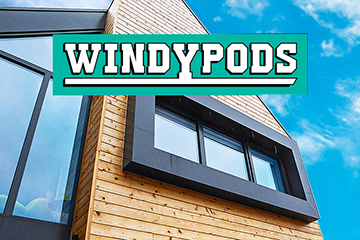 Why Aluminium?
Lightweight, strong and durable – aluminium provides the perfect material for creating a versatile design solution at the building's windows. WindyPods aluminium window surrounds can be finished with almost unlimited choice of coatings to suit most design requirements.
Virtually maintenance free, our window pods are designed to provide outstanding performance for the life of the building. These fully engineered systems are specifically designed to provide long-term reliability.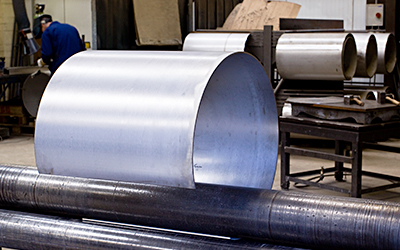 Fully Integrated Systems
WindyPods, Conceal Column Casings, Guttercrest, Ali-Fabs copings and Husk façades are part of our market leading approach to architectural fabrication systems that fully integrate to provide a trusted solution to roofline, rainwater disposal and building façades.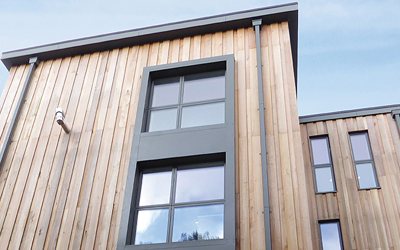 Bespoke Window Pods
We specialise in bespoke window pods in a wide range of colours and finishes.
Every window pod is manufactured in one of our UK production facilities, which total 65,000 sq ft and contain some of the most advanced machinery in the industry. Our extensive technical capability combined with our attention to detail, makes us the ideal partner for window pod projects large and small.
Do you have a project you'd like to discuss with us?
Call or email us today to discuss your project requirements
with one of our technicians.
Contact Us